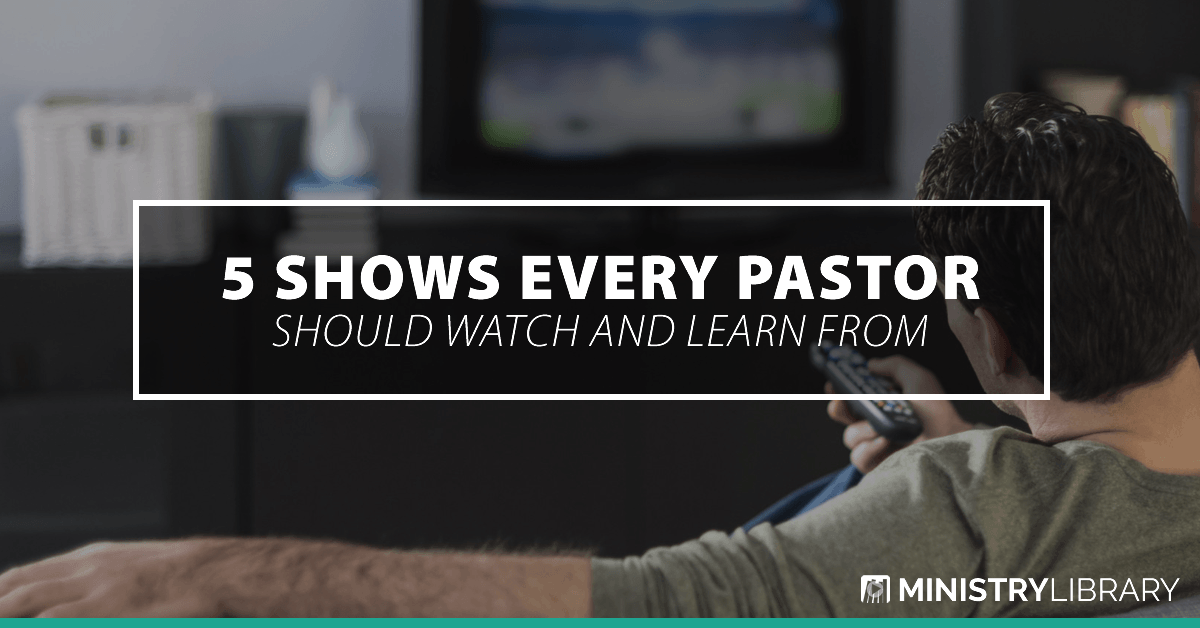 26 Jul

5 TV Shows That Will Make Every Pastor A Better Leader

I have a gift, my wife calls it a curse. My brain doesn't really shut off so I'm always thinking about my passions; leadership, business, church growth, church planting, efficiency, synergy….

So I keep a little black notebook with me all the time, literally. If I lost it I'd probably have a nervous breakdown. I misplaced it a few weeks ago after church and my wife told my 3 year old daughter to drop everything and help daddy find it! 

I use it to write down all my thoughts, plans, meeting notes, to-do lists and other random things that I want to remember.

Recently I've been writing a ton of thoughts from several TV Shows that have really helped me become a better leader and a better pastor.

So I compiled a list of all the shows that I've been learning from over the past 6 months.
The Profit
I love this show! It might be my favorite. Marcus Lemonis buys failing businesses and turns them around.
It's a great show to study leadership and how to turn an organization around.
I also love his "3 P's" of business. People. Product. Process.
If there's an issue with a business he asks if it's a problem with the people, the product or the process.
I adapted this to my ministry. When there is an issue I ask my team "Is it a problem with the people in charge, the products they're using or the process we have in place."
Beyond the tank
Probably my second favorite show. Most of you have heard of "Shark Tank." This show is all about what happens after the deal.
It's really interesting to see how these different CEO's handle and overcome growth barriers.
I think God wants His church to grow more you do. So if the church isn't growing it means there is something, some man-made barrier, that is keeping it from growing.
Maybe it's sin, your space, lack of leadership development…
Our job as pastors is to find and remove man-made barriers.
Bloomberg Game Changers
I love learning the stories behind names like; Mark Cuban, Rupert Murdock, Larry Ellison, Warren Buffett, Richard Branson.
I don't agree with a lot of these guys about anything really.
But I believe that good leaders can learn from anyone, great leaders can even learn from people they don't agree with!
Black Ops: Operation Viking Hammer
This one episode blew my mind. I'm going to do a whole post on this soon. The gist is Green Berets are amazing!!
Green Berets are  force multipliers. They're dropped behind enemy lines with very little supplies, no back up and a huge mission.
Their mission is to find, recruit, train, deploy and lead a local army against the enemy.
What if the Church had less chaplains and more Green Berets, more pastors and church planters will to to the hard work of going behind enemy lines and raising up a local army!
Bloomberg Risk takers
In particular I love the episode about Elon Musk. Can I confess something to you? I have a bit of a man crush on him.
I mean come on, he started Paypal, SolarCity, Tesla Motors and SpaceX. WHAT!
It amazes me that he is able to be the CEO of 2 different billion dollar companies.  He's not very organized, he's impulsive, he has flaws. But what he is great at is building great teams around a BIG vision. (his goal is to die on Mars)
I think most pastors aren't dreaming big enough.
Your church will never outgrow your vision.
What if more pastors could build great teams around a  BIG god-sized vision like Elon!?